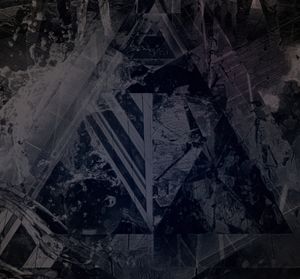 BIO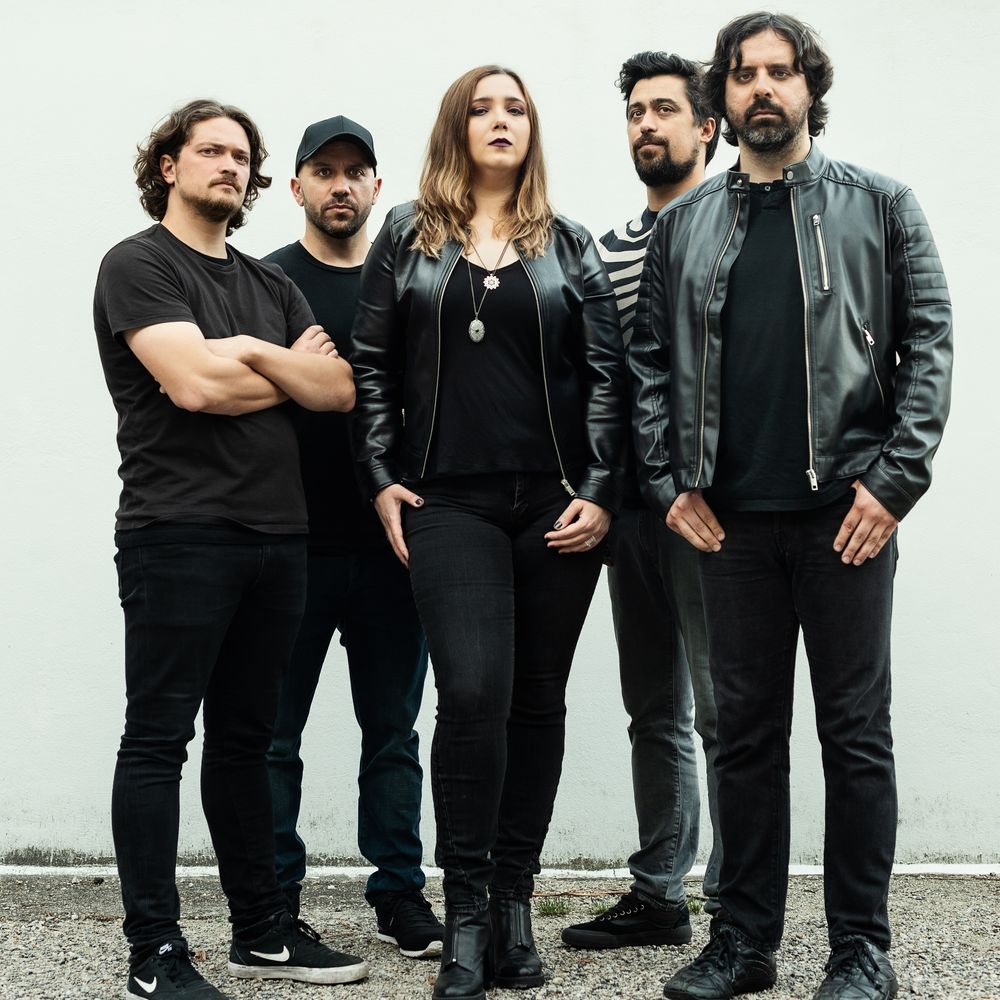 Blame Zeus started in November 2010, when founding members Ricardo Silveira and Sandra Oliveira invited Luís Carvalho to play guitar in a new project. Luís then invited Diogo Vidinha to play the bass, thus completing the lineup. 
The goal of the band was to write excellent and innovative music, within the rock and metal genres but open to other influences, such as blues and soul. This was the basic premise, and the band took its time making it come to life. The years of 2011 and 2012 were spent writing the first songs and recording a 3-song demo. Then, in 2013, the need arose to start playing live. At that time, Luís left the band for personal reasons, and André Ribeiro took over as guitarist. In March 2013, Blame Zeus played their first gig in a local festival. During that summer the band mostly showcased in band competitions. In september 2013, they felt the need for a second guitarist or keyboardist to complete their live sound, and Vítor Braga filled the spot. 
2013 continued with a few gigs played locally and then, in december, everything changed. The band played at Hard Club, a well-respected concert venue in their hometown, and this gained them a good fan base. They were discovered by national webzines and started to appear in the portuguese underground scene.
In 2014 it was clear for them the next step was to record an album. After some research, they settled on Raising Legends Studio, and started recording in February 2014. They were encouraged and supported by their fans, friends and family in a successful crowdfunding campaign.
In July 2014, Blame Zeus signed to Raising Legends Records, a local independent record label. In August 3rd of that year, the band released their first single, "Accept", via a lyric video. In September 1st, the first album, IDENTITY, was officially released, with a jewelcase edition. In November and December of that year, the band toured the whole country, supporting R.A.M.P., a renowned portuguese metal band. 
The following year, Blame Zeus continued to play live throughout Portugal, in local venues as well as in a few festivals, while at the same time starting to work on new songs. In March 8th, their very first videoclip was released, for the song "The Apprentice". 
Due to personal reasons, as well as to different points of view on a few issues regarding the band, Diogo left in November 2015; André and Vítor followed soon after, in January 2016, and in March of that same year they played their last concert as Blame Zeus members. That concert, which took place at Hard Club's main room, and where the band was supporting portuguese gothic metallers Heavenwood, featured Manuel Bernardo on bass.  
Sandra and Ricardo quickly found a guitarist to continue Blame Zeus' work, Paulo Silva, who joined the band in February 2016. The trio immediately started working on new material. In April, Tiago Lascasas was invited to join as second guitarist, and in June they invited Celso Oliveira for the bassist position, hence completing the lineup, which still stands today.
In August 2016, Blame Zeus began the recording of their second album, THEORY OF PERCEPTION, again at Raising Legends Studio. The album was released independently in March 4th 2017.
2017 was a great year for Blame Zeus. Not only did THEORY OF PERCEPTION have great reviews, but also did they play live more than ever before, including the opening slot for LACUNA COIL on the portuguese leg of their tour, in Porto. As their fan base grew exponentially, so did their thirst for more. In the summer of 2018, the band opened for Moonspell at Gerês Rock Fest, and played at Vagos Metal Fest, one of the biggest portuguese metal festivals, with bands such as Cradle of Filth, Kamelot, Orphaned Land or Suicidal Tendencies on the same bill.
While composing their third album, Blame Zeus continued to play live, headlining a few shows all over the country. In February 2019, they performed their first gig abroad, in Vigo, Spain. In the same month, they get signed by italian record label Rockshots Records, to release Blame Zeus' third full-length album, SEETHE, on November 8th 2019. This album was considered one if the best portuguese albums of the year and even entered at #11 at the German itunes metal chart.
Although this last year has been hard on every band, Blame Zeus continued working and released a new single 'Burning Fields', independently, this January.
In June 2021 Celso Oliveira exited the band and in September Bruno Branco took his place as the new bassist. 
The band is currently scheduling live gigs while, at the same time, composing new songs for the next album.